A brief introduction and overview of the book to the Philippians
The Bible Brief's Philippians Summary:
When:
About A.D 61.
Who:
The Apostle Paul. (Ch.1:1)
People & Places:
Christ; Paul; Timothy; Epaphroditus
Philippi
Sound-Bites:
For to me, to live is Christ and to die is gain. (Ch.1:21)
..so that at the name of Jesus every knee will bow, of those who are in heaven and on earth and under the earth, 11. and that every tongue will confess that Jesus Christ is Lord, to the glory of God the Father. (Ch.2:10-11)
Rejoice in the Lord always; again I will say, rejoice! (Ch.4:4)
And my God will supply all your needs according to His riches in glory in Christ Jesus. (Ch.4:19)
The Messianic Link:
He is the Name above every name (Ch.2:9)
The Book: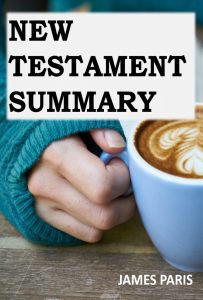 Written during Paul's imprisonment in Rome, this is sometimes known as the prison letter. Rather than bemoaning his situation, however, this letter concentrates on the joy of knowing The Lord.
Throughout this epistle, Paul encourages the Philippians to rejoice in The Lord, whatever circumstances they are in because in this way they can become an effective witness for Christ (Ch.1:18).
Chapter 3 onward encourages them to 'press on towards the goal' and to think of excellence, being anxious for nothing.
The letter finishes with Paul thanking them for their gifts and commending them to God in prayer.
Brief Summary:
The Apostle Paul writes to the Philippian church from his imprisonment in Rome
Paul thanks them for their monetary gift and encourages them to stand strong and not be discouraged in the face of many persecutions
Emphesis on the love of Christ for his church and their love for one another
Encouragement to look to Christ for example and encouragement as they endure difficult times
Notes & Quotes:
The letter to the Philippians is a valuable reminder that God is in our situation, no matter where we are or how bad it seems. Paul had learned to praise God no matter what his circumstances, and in this letter encourages us to do the same; for who knows just what impact our witness may have?
Philippians In A Nutshell:
The book of Philippians is known as the 'Prison letter' and was written around 62 AD whilst Paul was imprisoned in Rome. He deals with persecution and how not to be discouraged when persecution comes.